Don't you get real hot and horny by hearing these dirty-talking women moaning to you? We have our dripping wet pussies out for you while squirting hot and sexy juices all over each other! I can taste every last drop of her cum on my tongue. Take out your cock and let us take it deep inside of up! You can take any hole that we have and use it as your cum dumpster! Are you ready to hear and have the best nasty girl chat of your life daddy? Cum and play with these dirty little cum sluts!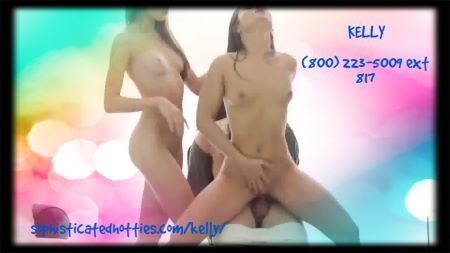 You join me and my friend in the same room, your cock already out and hard. My girlfriend and I have our bodies stripped-down, nice and small to fit in your hands perfectly as you begin to enjoy touching us. Your fingers slip down into our pussies and fill us up. It feels nice to have you stretch us out with your thick fingers! She takes you onto her mouth and starts sucking softly while I massage your heavy ball sack. We want to drain them and let them fill our mouth with your cum load. It's my turn, next baby!
I crawl on top of you and push your cock into my tight little pussy and I'm moaning so loud that she has to kiss my lips to keep me quiet. She moved down and started to suck on my clit and massage your balls to build us up to the best orgasm! She moans against my clit and I leak on your dick! She licks it up and licks on your balls and the base of your cock. We keep bouncing and sucking you off until you blow your hot load of baby batter onto our faces! Watch us clean it up for you baby!